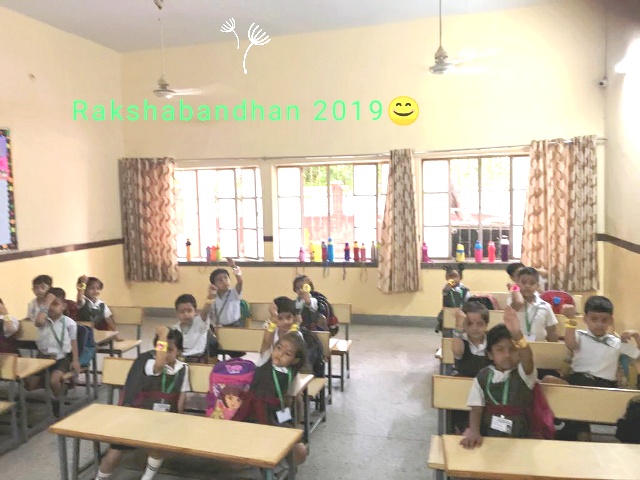 Raksha Bandhan reinforces the love between brother and a sister. It is the duty of every brother to protect his sister. The sister prays for the well-being, success, and safety of her brother. The brother promises to safeguard his sister under all circumstances. It helps to build a healthy relationship.
On this auspicious occasion, the sisters tie a sacred thread i.e rakhi on their brother's wrist.
It serves as a symbol of love, friendship, togetherness, and confidence in each other.
The outcome of this Activity is to develop the knowledge for the values of Rakshabandhan and inculcating values of friendship, and sharing among them.