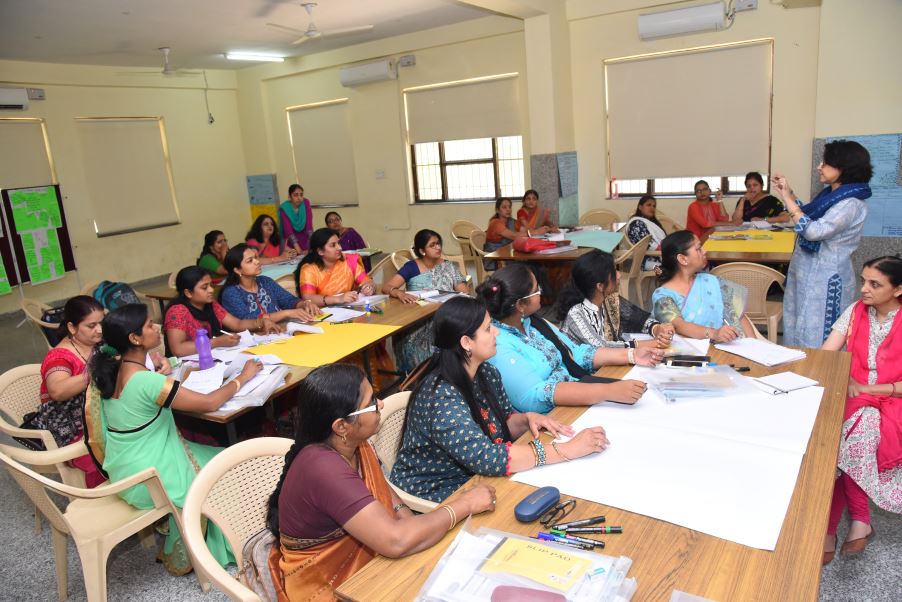 An interactive workshop under the auspices of the CISCE was organised by Springfield School at its premises from the 23rd April to the 25th April, 2018.
Teachers from St. Paul's School, Children's Garden Play School, Mayura School, Children's Academy (Banipark) and Children's Academy (Nirman Nagar) participated in the workshop. Mrs. Vaswati Lahiri, the resource person from Delhi, guided the teachers in understanding the CISCE curriculum and its objectives. Emphasis was laid on taking the teaching/learning process beyond the subject, to environmental issues, sensitising the students to respect local and world community.
The participants were given a number of tasks to work on like presentation of lesson plans, endorsements , assessment through rubrics and styles of writing like composing a diamante, cinquain and Wordle or Word Cloud.
Through the workshop, the teachers were challenged to be flexible in their teaching approach by including various methods of learning to cater to the students' needs, interests, strengths and ability to process information and knowledge. After all, satisfactory results can only be achieved through the overall development of a child!!
***********