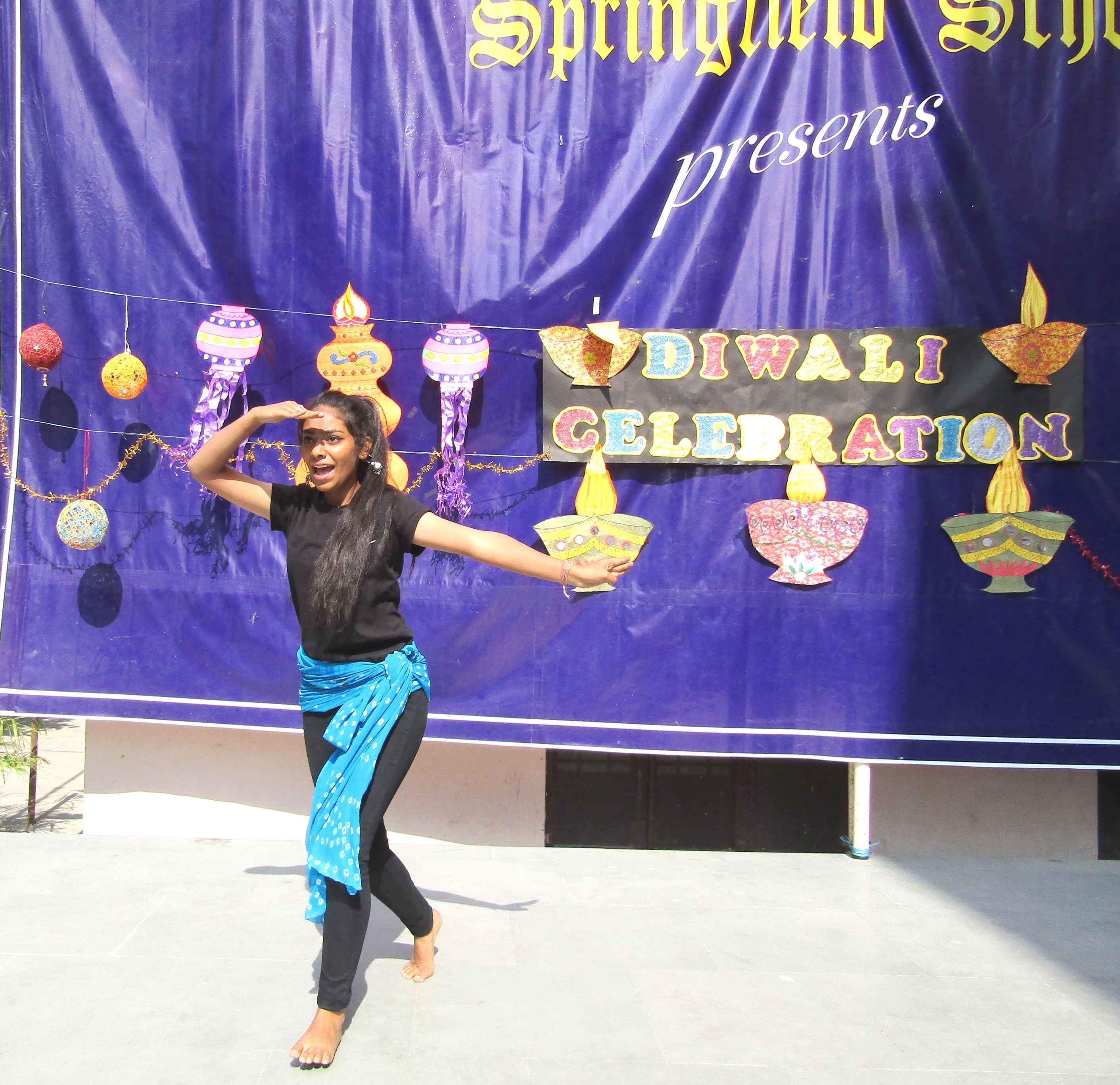 The Diwali celebrations at Springfield School began with the decoration of Diwali lamps by the Pre-Primary students followed by an Inter-House Rangoli-making competition on the 2nd November, 2018. Although the creativity of all the teams was commendable, Emerald House emerged as the winner in the Rangoli-making competition.
On the 3rd November, 2018, Instrumental Music, Singing and Dance competitions were held at the Senior-School level with 'Diwali' as the theme. The entire school witnessed the mesmerizing performances of the participants as they rang in the festival of lights.
In the Instrumental Music Competition, Nitesh Singh of Std. IX-B stood first, Rishabh Sharma of Std.X-B stood second and Aayush Kumar of Std. X-B stood third. In the Dance Competition, Mamta Ishwar Singhani of Std.XII-B won the first prize while Sejal Kumari of Std. XII-A won the second prize and Anshul Agarwal of Std.XI-B won the third prize. In the singing competition, Kanishk Sharma of Std.X-B bagged the first position, Prakriti Gandharv of Std.IX-A bagged the second position and Manya Jain of Std.XII-B bagged the third position.